We seek to empower communities
for sustainable impact
Aagahi illuminates lives!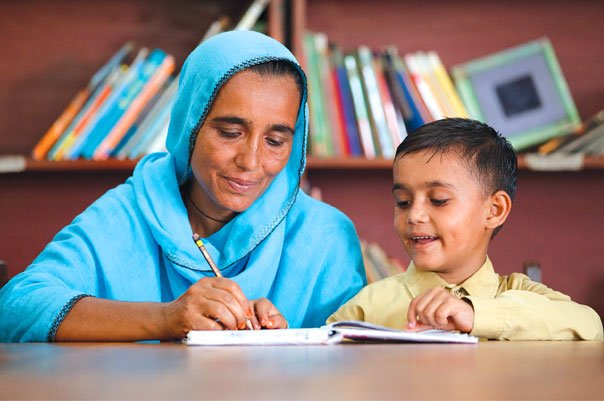 Aagahi, TCF's community based adult literacy programme was launched in 2004-05 to provide illiterate girls and women from rural areas and urban slums a chance to read and write. The programme was awarded the UNESCO Confucius Prize for Literacy in 2017.
Classes are held twice a year, enrolling over 20,000 learners annually. We teach Urdu reading and writing, and basic math skills. The four-month course comprises four workbooks, three to teach phonetics based recognition of alphabets, words and sentences, and one to teach basic numeracy. Topics on health, hygiene and sanitation are included to increase awareness among the learners. Financial literacy modules have recently been added to the course to encourage financial inclusion.
In 2019-20, Aagahi partnered with a textile company to pilot Aagahi on factory floors for the illiterate factory workers.
Acquiring basic functional literacy skills has a life changing impact – from being able to read bus numbers at a busy bus stop, to calculating the change they are owed from a purchase, to texting a message to their loved ones, the gift of literacy raises self-esteem and dramatically transforms lives.
Through Aagahi, we have imparted functional literacy to…
Aab e Rehmat – Providing Clean Drinking Water for Healthier Communities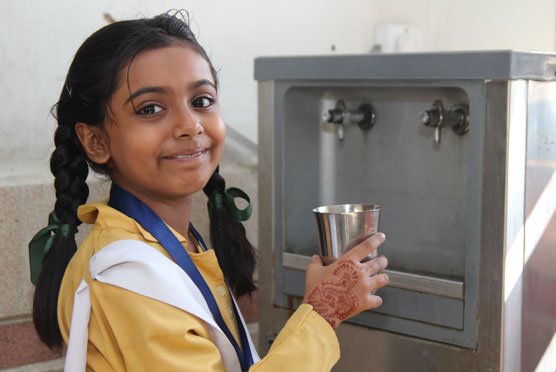 Water is essential to human survival, yet two-thirds of households in Pakistan drink bacterially contaminated water, and every year over 50,000 children in Pakistan die from diarrhoea.
Under TCF's Aab e Rehmat clean drinking water initiative, community-sized filtration plants have been set up within our school premises, with dual outlets for both the school and the community.
On a daily basis, over 38,000 people benefit from the water plants set up across 11 districts: Lahore, Sheikhupura, Kasur, Sargodha, Muzaffargarh, Narowal, Mianwali, Naushehro Feroze, Dadu, Lasbela, and Karachi.
Water quality is ensured through a team of trained plant operators and technicians, responsible for carrying out regular plant repair and maintenance activities. Water quality testing is independently done by PCRWR. We work with our faculty to reduce absenteeism among the school children by providing them with safe drinking water, while building awareness for improved health and hygiene practices in the community through our adult literacy program.
Through Aab e Rehmat, we are serving…
Beneficiaries per day

48,000

Basic Filtration Plants

36
Vocational training for financial independence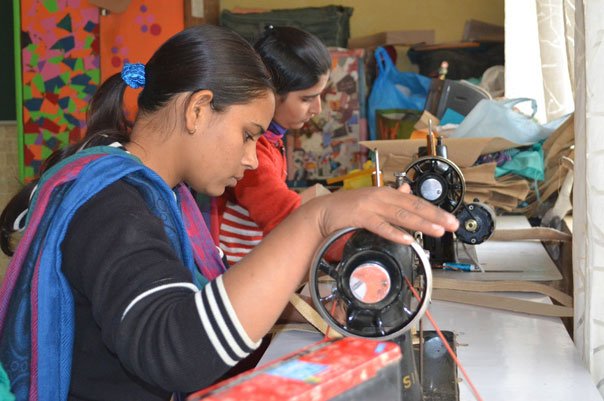 The programme aims to provide economic empowerment opportunities to community women around TCF Schools by providing them with technical skills, and enabling them to earn a livelihood through income generation and micro-enterprise.
We conduct a 4-month Fashion Design Course in tailoring, embroidery and entrepreneurship skills at our school premises. Women can then earn income by working from home or as apprentices at our vocational centers. Centers take work orders, including stitching of TCF school uniforms.
Launched in 2015, over 3,000 women have benefitted from the training in 13 centers across 11 districts i.e. Muzaffarabad, Islamabad, Mianwali, Gujranwala, Khushab, Sargodha, Lahore, Kasur, Jhang, Jaranwala and Karachi.
We are creating economic empowerment opportunities through…
Training centers

15

Graduates

3,200