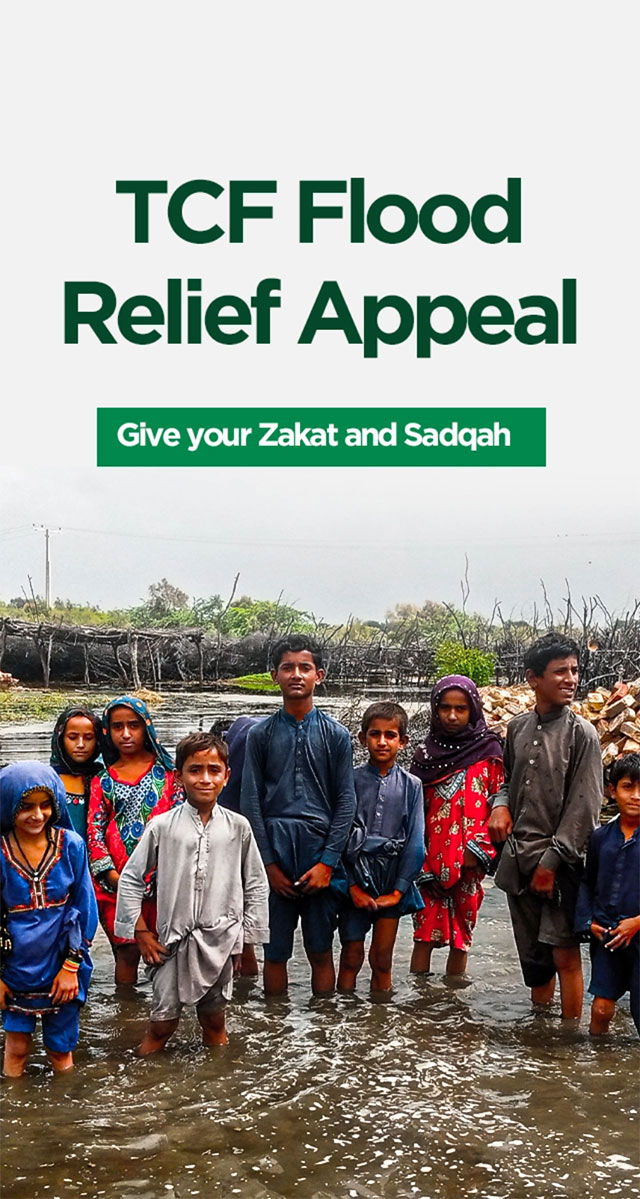 Donate generously to support affected families and communities in Pakistan.
TCF school communities in Balochistan and Sindh have been overwhelmed by devastating floods, and other areas in KP and Southern Punjab are at risk. The rains have not ceased, and the impact of the floods is expected to grow in terms of its geographic spread as well as the intensity of misery it inflicts. Many of our schools are flooded or serving as refuge for displaced families; scores of students, staff members and neighbours have lost their homes, and livelihoods across our communities have been swept away by the advancing waters.
We have therefore launched a TCF FLOOD RELIEF APPEAL to help address immediate needs and enable rehabilitation in the future. In this time of urgent need, please give your generous support to affected families and communities as they struggle to sustain themselves and rebuild their lives.
All funds contributed to the TCF Flood Relief Appeal are Zakat eligible.
Households

45,500

Communities

250

Relief (in PKR)

110,000,000
With your help, we intend to:
Provide Five Million Meals to affected families
Help Reconstruct Homes for Nine Thousand Families
Rehabilitate our Schools damaged by the floods
Ways to Donate
Give Online
Make a one-time online donation
Donate by Cheque
Make cheques payable to The Citizens Foundation (UK). Post to
TCF-UK, 48 Charlotte Street, London W1T 2NS.
Bank Transfer
Transfer your Zakat and Sadaqah by direct transfer
Raise Funds for TCF
Start fundraising by creating your own digital campaign at fundraise.tcfglobal.org
Donate via SMS
Text EDUCATE followed by the amount you wish to donate to 70480. T&C's apply.