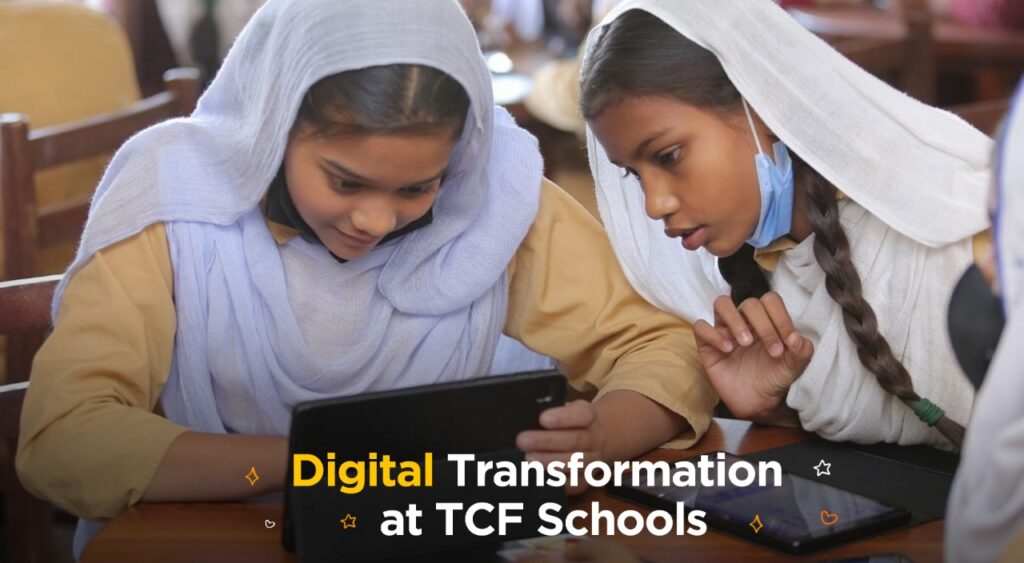 We're introducing digital initiatives at TCF to help our children build 21st-century skills.
Digital literacy is an integral component of holistic 21st-century education. The use of technology in the learning process can help both: the teachers and the students. Computer science knowledge, reasoning, and skills are critical in preparing students for the future. The ability to effectively use and create technology to solve complex problems is considered to be the new and essential form of literacy. Teachers can use technology to make their lessons more interactive, and students can use technology to more effectively solve problems. Additionally, digital fluency has become an asset in the professional world, and significantly increases students' employment opportunities post-graduation.
For this reason, we are encouraging the use of technology for learning and management in our schools across Pakistan. This not only includes providing children access to digital technologies, but also focuses on logical thinking and skill development so they can use them ethically and successfully.
The digital literacy programme is a technology-driven initiative by TCF. We have introduced a cutting-edge Computer Science curriculum that focuses on logical thinking and modern-day skills, replaced computers with high-performing tablets, and are engaging with EdTech partners to introduce blended learning.
New Computer Science Curriculum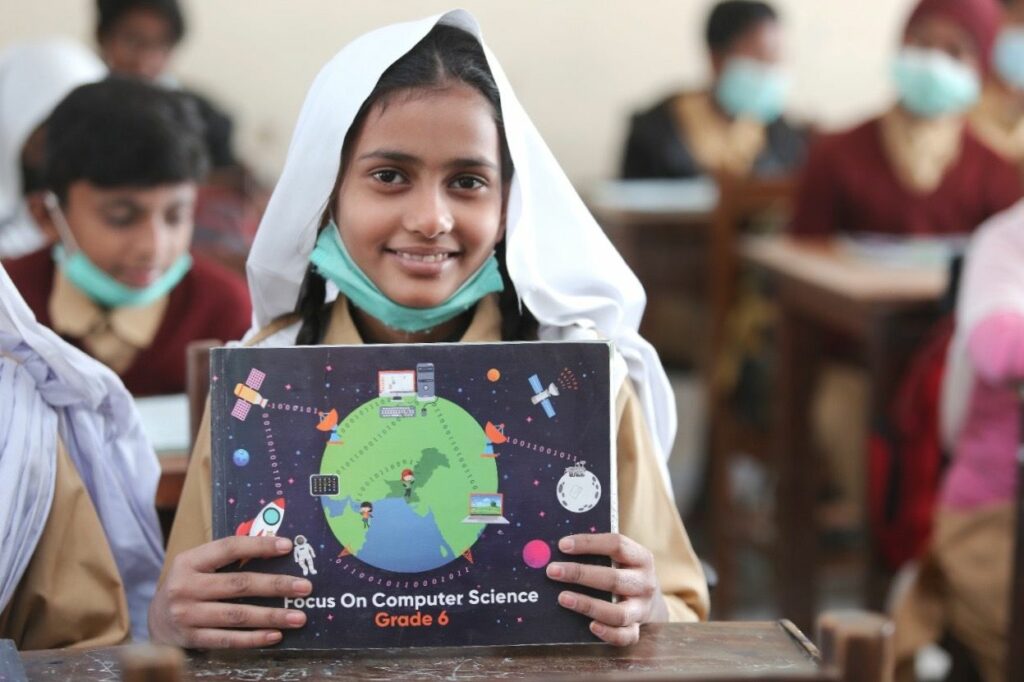 We have devised a new curriculum that introduces Computer Science basics in a format that's fun, accessible and relevant to young learners. This curriculum will help educators prepare students for the future by developing a range of skills from fundamentals in ICT and basic productivity applications, to applying algorithmic thinking to solve problems, and promoting digital citizenship and entrepreneurship in the digital age. The curriculum is divided across 5 strands:
Computational Thinking: Through logic and reasoning activities, students develop critical thinking skills.
Programming: Students apply the concepts they learnt through computational thinking using coding.
Computer Systems: Students develop an understanding of how different components are combined to develop computer systems.
Digital Citizenships: Students learn about social responsibility, ethics and privacy, cyber security, and IT laws in the digital age.
IT Skills: Students improve their productivity by understanding word processing, spreadsheets, presentations, online communication, and other applications.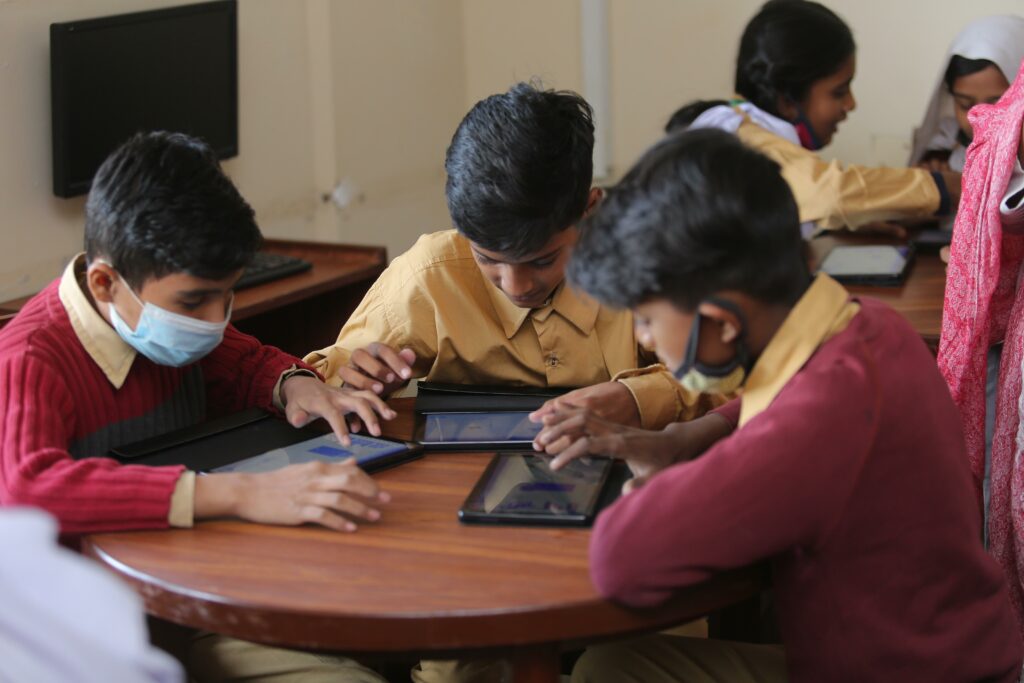 Revamping Computer Labs
We are replacing computers with high-performing tablets for practical learning at our Secondary schools across Pakistan. To encourage active and personalised learning, each student will work with a tablet of their own in a peer-learning model. Internal research and assessment has shown that a peer-learning approach is the most effective in promoting student learning and academic achievement, increasing student retention, and developing students' social and oral skills.
On the tablet, children will be using modern digital tools such as Scratch, through which they will learn software-based programming as early as Grade 6.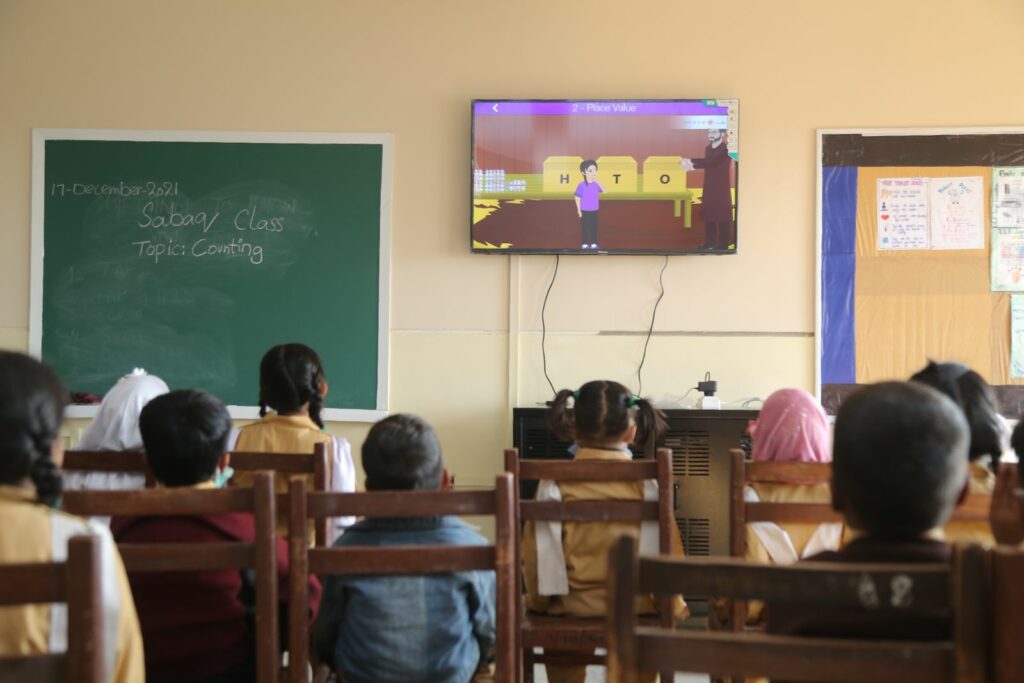 Blended Learning
We are engaging with EdTech partners to increase student engagement and improve learning outcomes through high-quality digital content. Teachers will be combining digital educational materials with traditional place-based classroom methods to illustrate concepts described in textbooks. AV (audio-visual) rooms across TCF schools will be equipped with suitable hardware devices to facilitate the process.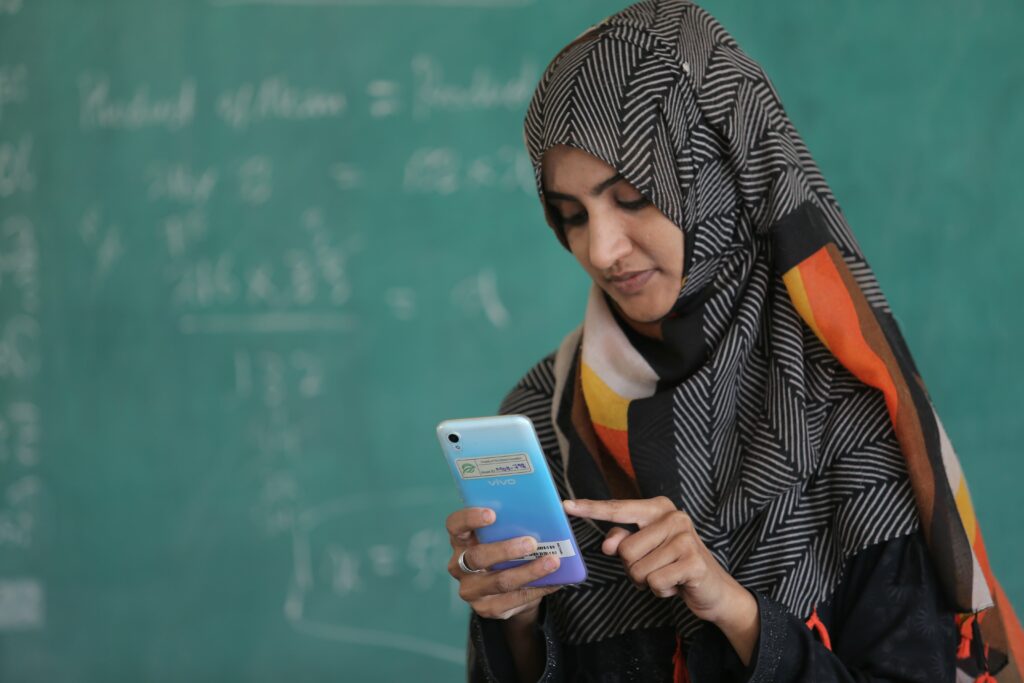 Technology For Management
We are replacing old Android tablets and phones that TCF teachers and principals use to run the School Management Application and manage student data. The application has had a very positive impact on transparency, efficiency and comprehensiveness, and the new devices will further enhance data collection and management at TCF schools.