Celebrate the Spirit of Sharing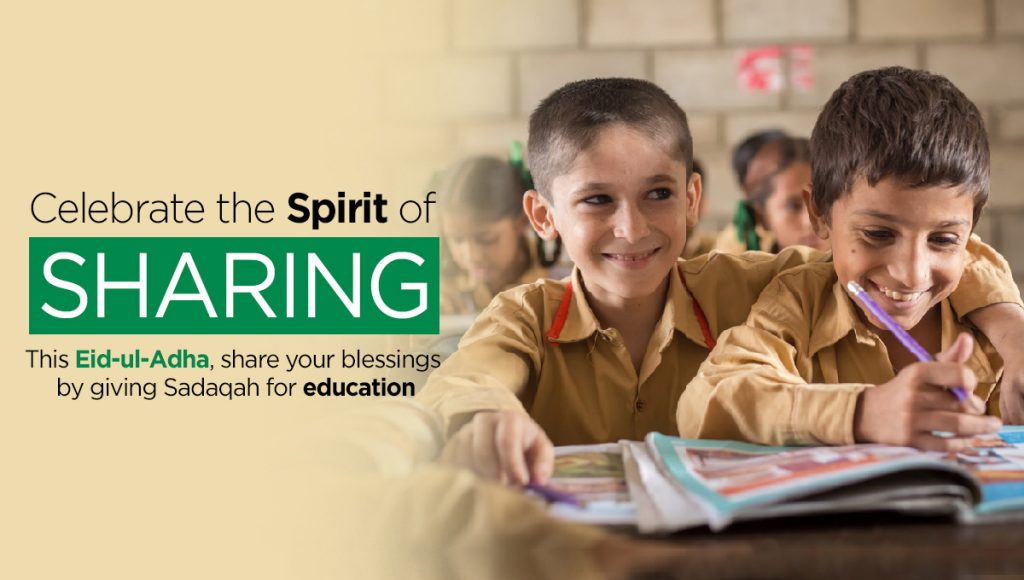 This Eid-ul-Adha, share your blessings by giving Sadaqah for education.
The first ten days leading up to the blessed occasion of Eid-ul-Adha commemorate the spirit of sacrifice – the giving and sharing what is most dear to one. As we enter these blessed days, let's keep this spirit alive and reap its benefits by sharing our blessings with those in great need.
This Eid-ul-Adha, celebrate the spirit of sharing by giving Sadaqah to educate deserving children! Your generosity will give them joy and the hope of a better future through quality education.
Campaign: Eid-ul-Adha 2021
Make an online donation in their name!
You can show your love with a safe virtual holiday gift this year, all while making a lasting difference in the lives of vulnerable girls through education. Just make an online donation in a loved one's name, dedicate your gift with a personalised message and send away instantly!
This Holiday Giving Season, create twice the joy with your thoughtful gift.