Originally published in The Express Tribune
This is a moving story about a young man from a katchi abadi in Karachi, who graduated from IBA, Karachi despite his father working as a mazdoor in a wire factory for 35 years. Today, Nadeem Hussain works as a World Bank Technical Assistant to …Read More
Karachi, January 22, 2016: Chairman and Founding Director of The Citizens Foundation (TCF), Mr. Mushtaq Chhapra is currently attending the 46th Annual Meeting of the World Economic Forum (WEF) in Davos-Klosters, Switzerland. Earlier last year, TCF was honored with the prestigious Schwab Foundation Social Entrepreneur of the Year 2015 award …Read More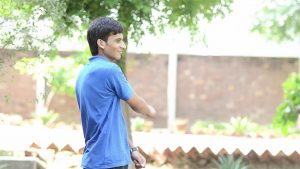 "TCF stood with me like a mother. When I gave up, when I wavered, when I lost hope, TCF stood by me like a mother would for her child".
Hear about the journeys of several TCF School teachers, from their experiences of teacher training to testing and their little moments of pride and joy in between!
Meet Anum Fatima, a TCF Alumni whose journey began from a TCF classroom in her community to Harvard Summer School! Like many other students, Anum has faced great odds to pursue her dream of education.
Education is changing the lives of girls like Nadia, allowing them an opportunity to build their lives and break free from the bounds of poverty and despair engraved within their families and communities.
TCF's Community Development Unit (CDU) is searching for ways to provide clean and safe drinking water to the communities around TCF schools. With the help of Community Advisory Welfare Services (CAWS) and So Safe Pakistan, CDU has set up 14 water filtration plants across various TCF schools.
"I was afraid of speaking to people from fear that I would offend someone because I could not speak the local urdu language, in fact my writing used to be like a child's scribbling. But thanks to TCF, I can now read from books and newspapers on my own."
Fatima's father didn't believe in the need to educate girls. But after being persuaded to send his own daughter Fatima to school, he believes it is one of the best decisions he has made for his family.
Shabina Kanwal studied from TCF School in Saifal Goth, Karachi. She is now teaching at a TCF Primary School in Saindad and simultaneously studying for a Bachelors degree. Her successful academic phase and currently her respectable job have greatly influenced her conservative extended-family. Her uncles, aunts and other relatives are …Read More
Studying in grade I at TCF St. Louis Missouri Campus in Ghazi Minara, Sheikhupura, Abdullah is a very ambitious and playful child according to his teachers "I want to join the police force when I grow up", says Abdullah. His mother is employed at the same campus as support staff …Read More
Maryam did her matriculation from TCF Amir-uddin Campus in Bhai Pheru, Punjab. Her family went through a tough time due to her father's sudden death. Amidst all this, Maryam's mother worked very hard to make ends meet while also taking care of her two physically and mentally challenged children.
Emotionally drained, …Read More
The following article has originally been published on NBCNews.com and was contributed by their staff writer Erik Ortiz with the help of Amjad Noorani and David Gardner (of TCF-USA) as a final tribute to the father-son duo who sacrificed their lives in a journey to raise funds for the education of …Read More
Awais Maqsood is a TCF student studying in grade V at the Ejaz Khan Campus in Domeli, Jhelum. He lives with his grandparents as his parents passed away when he was very young.
With a heart of gold, Awais is also a top scorer in his class with a very bright …Read More
SHAZMA'S SMILE: THE NEW FACE OF EDUCATION IN PAKISTAN
The Citizens Foundation (TCF) is celebrating reaching its goal of 1000 schools across Pakistan. As a result of their work THIS is the face of the future for girls in some of the world's most impoverished communities.
Shazma never dreamed of going to school. …Read More