TCF started with a dream to educate the most vulnerable children of Pakistan, thus enabling them to create a better future for themselves, and become agents of positive change. While this dream started with five schools, today TCF's school network is spread across Pakistan, with 1,687 schools present in even the most remote areas of the country.
TCF at Expo 2020 Dubai
As a testament to TCF's promise to provide quality education, TCF has been selected as one of the top 25 projects worldwide to be showcased at the Expo 2020 Dubai's Global Best Practice Programme, 'Small Steps, Big Leaps', Solutions for Sustainable Impact. TCF was selected after a review of 1,175 applicant programmes from 141 countries by an international committee.
The Global Best Practice Programme is an initiative that recognises organisations from around the world that have provided tangible, adaptable and scalable solutions to the world's biggest challenges. It sheds light on projects for global visibility and knowledge that are in line with the 2030 Sustainable Development Agenda, and have localised the Global Agenda in their countries, communities, neighbourhoods and households to ensure that no one is left behind. Amongst the five key topics the programme focuses on – including inclusive and sustainable service delivery, water and energy security, resilient habitats, and livelihoods and enterprise development – TCF has been selected in the social development category for its unique educational model in Pakistan.
The Global Best Practice Programme will highlight TCF from 2nd Dec 2021 – 2nd Jan 2022 as one of the successful and impactful solutions in the Best Practice Area (BPA) at Expo 2020 Dubai. The Best Practice Area (BPA) will be located in the Opportunity Pavilion next to the UN Hub at Expo 2020 Dubai.
The Best Practice Area (BPA) will be a multifunctional exhibition and programming space housed within the Opportunity Pavilion, where different development best practices will be showcased and shared, thus modelling the idea of an "interactive hub" as a reflection of Expo's overall theme – Connecting Minds, Creating the Future.
The Best Practices Implemented At TCF
TCF's education model is built upon certain best practices that help improve enrolment, break barriers to girls' education and provides the less privileged with a fair chance to build a future they want. These include:
Purpose-built schools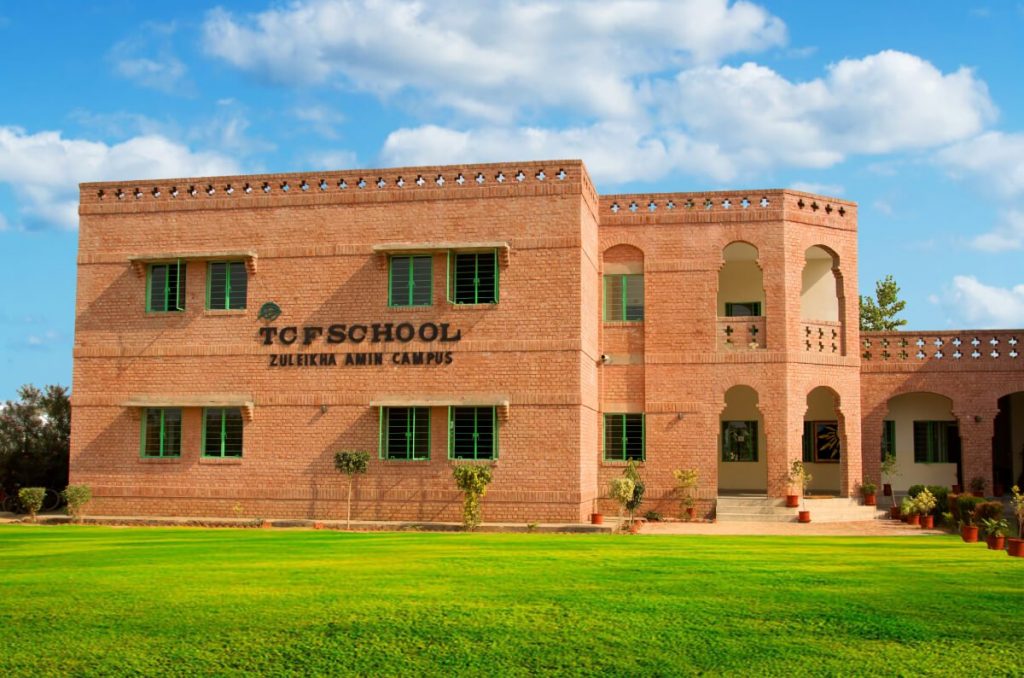 Our school buildings are well-equipped with airy and well-lit classrooms, an administrative block, playground, library, computer and science labs to provide students with a stimulating learning environment.
Schools in the heart of urban slums and rural communities
As most students walk to school, TCF ensures that each of its school buildings are centered at the heart of the community. This allows children to have easy access, even in the most remote areas.
All-female faculty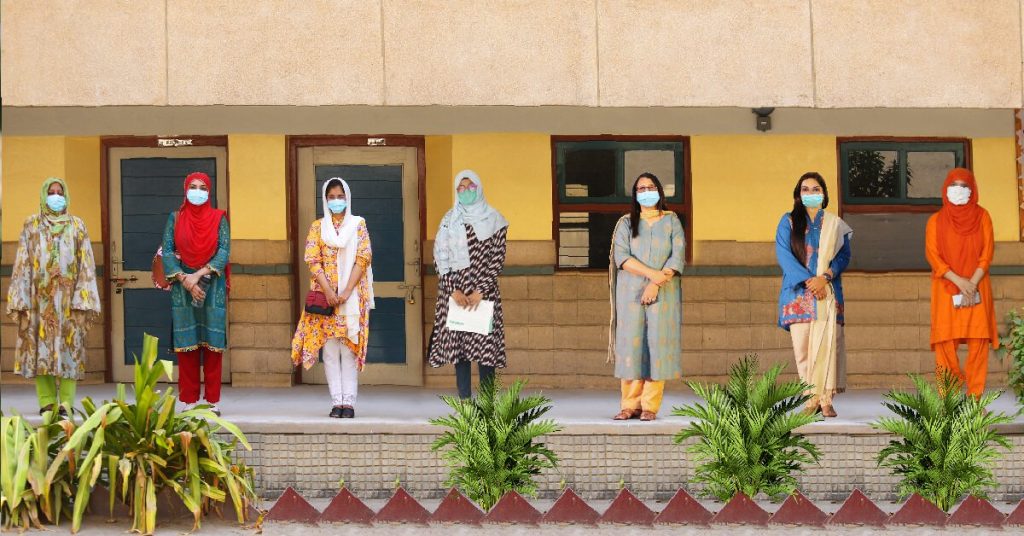 In order to promote girls' enrolment in school, TCF employs a strict female only policy when hiring, resulting in TCF being the single largest employer of women in the private sector. TCF provides training to these teachers and transports them to and from the school, which helps attract and retain the most qualified women from immediate and neighbouring communities. TCF's current faculty consists of 12,950 teachers and principals, who all play a role in bringing girls from even the most conservative of communities into classrooms where they belong.
Intensive teacher training and development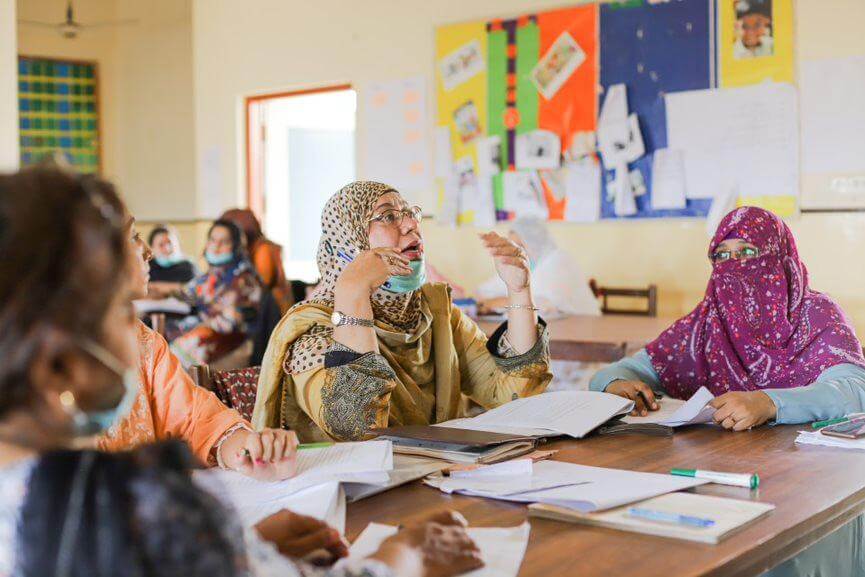 TCF understands that specialized principal and teacher training is a prerequisite for imparting quality education in all its schools. The Training team in the Education Department, therefore, aligns an extensive teacher and principal training programme every year. For teachers, the training ranges from classroom management, motivating learners, to even using visual aids. Principals on the other hand receive training for effective school leadership.
5Cs of the curriculum
TCF's definition of quality education lies on the premise of the 5Cs: creative and critical thinking, conceptual knowledge, confidence, core values, communication skills, and a curriculum suited for student success. Our education team extensively studies international curriculum practices and implements best practices from across the world to improve and enrich the content taught at our schools.
Alumni Support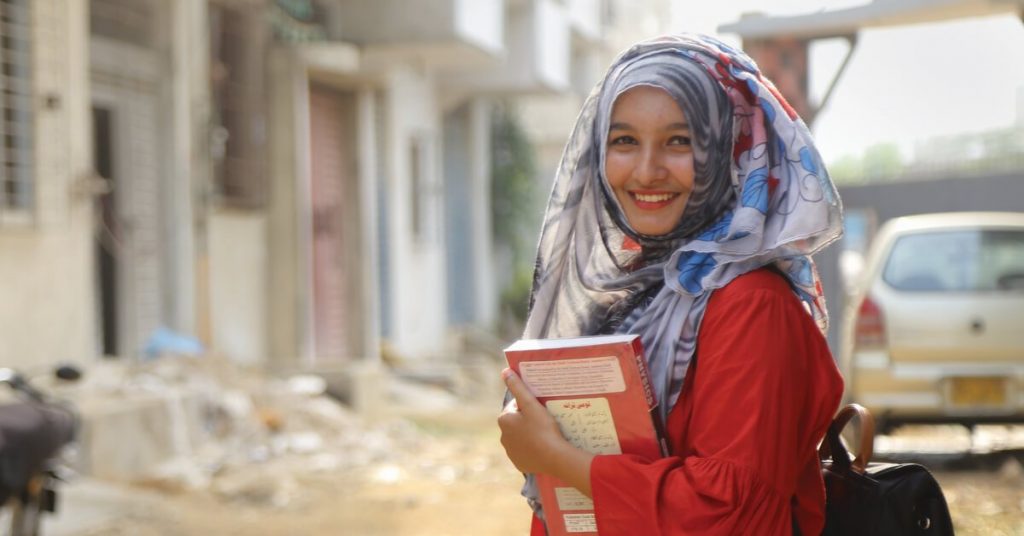 Learning and growth for TCF students continues even after they graduate from school. TCF has established an Alumni Department, through which it endeavours to support its alumni through various initiatives:
Career Counselling sessions are organized annually to help students explore and identify their interests and guide them on the future academic choices they should make to follow their dreams and achieve economic independence.
Our Alumni Development Programme is an on-field teaching initiative designed to help TCF alumni secure admissions in the best universities in Pakistan. It was introduced to create a learning platform for TCF graduates through which they can transition to further academic and professional opportunities.
Through these efforts, 48% of TCF's alumni have pursued higher education, with several securing admissions in various esteemed universities.
Community Development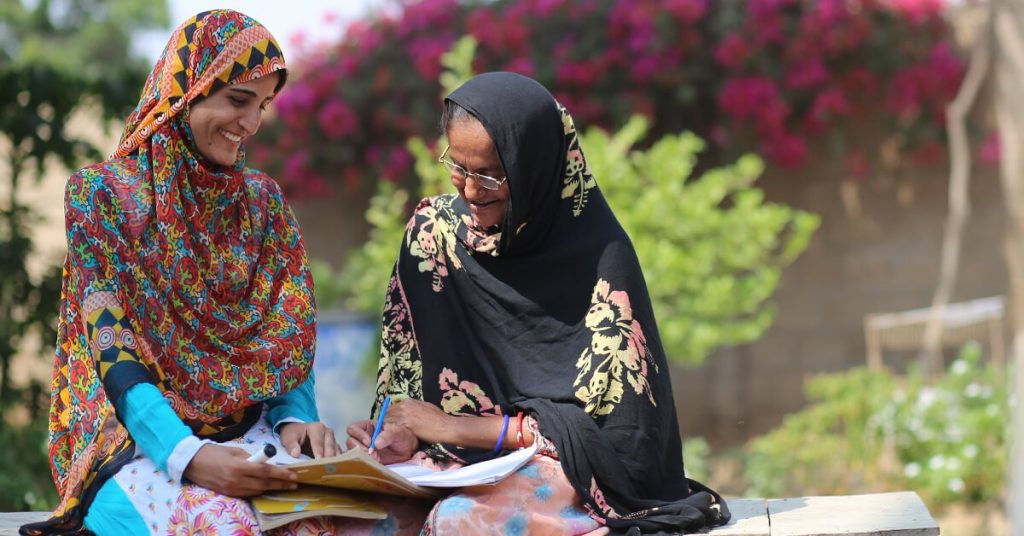 TCF believes that real advancement takes place when not just a few individuals, but the whole community is thriving. For this reason, we have several community development programmes in place. Our adult literacy programme "Aagahi" aims to provide functional literacy and numeracy skills to women, thereby enhancing their quality of life. Since its inception, Aagahi has benefitted over 150,000 learners and has evolved into a pathway to also educate out-of-school children.
TCF's Community Vocational Programme trains women around TCF schools in tailoring skills which helps them earn a livelihood and support the family. During COVID-19, the Programme digitised their training curriculum to ensure that a learner's skill development was not interrupted.
Under TCF's Aab-e-Rehmat clean drinking water initiative, community-sized filtration plants have been set up within our school premises, with dual outlets for both the school and the community. This ensures better water quality, and benefits individuals across 11 districts.
Meet Our Team Member at Expo 2020 Dubai
TCF's Executive Vice President, Zia Akhter Abbas, will be speaking at several sessions at the Expo 2020 Dubai:
14th December 2021: At the Dubai Cares RewirED Summit, Mr. Abbas along with leaders from other non-profits across South Asia and Africa will speak about Why governments are partnering with Non-profits to sustainably transform education systems at scale.
Date: Tuesday, 14th December 2021
Time: 11:15 am – 12:00 pm
Venue: Debate Arena, Dubai Exhibition Center at the Expo 2020 Dubai
To attend the session virtually, register here.
15th December 2021: Mr. Abbas will speak at the Bringing Knowledge and Learning to the World Flagship Event. The event will provide an opportunity to spotlight key challenges of bringing knowledge and learning to the world; celebrate and learn from individuals and innovations that have succeeded in various contexts; and provide a platform for intergenerational dialogue about the enablers of these successes.
Date: Wednesday, 15th December 2021
Time: 1:00 PM – 4:45 PM (Mr. Zia Akhter Abbas will speak from 2:40 – 2:55 PM)
Venue: The Nexus for People and Planet at the Expo 2020 Dubai
To attend this session physically, please register here.
16th December 2021: Mr. Abbas will speak at the Best Practice Area Event – Spotlighting Development Solutions for Stronger Education and Human Capital.
The event will provide an opportunity to Outline how The Citizens Foundation (TCF) delivers quality education in Pakistan's most neglected rural and slum communities to bring about positive social change through education.
Date: Thursday, 16th December 2021
Time: 3:00 PM – 4:00 PM (Mr. Zia Akhter Abbas will speak from 3:45 – 3.55 PM)
Venue: Best Practice Area, Opportunity Pavilion – Mission Possible at the Expo 2020 Dubai (next to UN Hub)
For any queries or assistance in registering please email us at admin@tcf.org.pk